---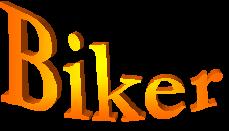 ---











---
"Vebor"
"Magnesium Litech Kft." has two manufacturing facilities: one in Moscow, Russia and another in Kharkiv, Ukraine - called "Vebor". "Vebor" has the longest experience in working with magnesium frames than anybody else in the world.
Each month they produce about 500 road and mountain hardtail frames. Full suspension, which deserve a separate story, triathlon, city, BMX, and kids frames are also produced but in smaller quantities. Magnesium forks are likewise made in small quantities by "Vebor". The number of frames made increases with every year as well as their quality improves.

Next is a translated exertion from the letter to me from the chief director of "Vebor", Boris Vasil`yev.
"To produce all the different kinds of frames 'Vebor' has a special technological equipment, which allows us to weld frames of any sizes for a given wheelbase and length of a seat tube, for any fork, with different seat tube and head tube angles, different chainstays length and wheel clearance. Therefore we are able to weld even a single specific frame with its individual geometry and at the same time provide it a good geometrical accuracy.
Our customers had a demand for very precise measurements: wheelbase and fork length accuracy to 1mm. It means, that the head tube angle can vary by no more then 10'(minutes). Respectively, 'Vebor' has control equipment for these purposes. Here we have to mention, that such a preciseness can be provided when producing at least 20-40 frames of the same size. In a single frame production accuracy is a little lower.
For the calculations made on the frames 'Vebor' has a computer program which takes into consideration parameters of the frame, as well as parameters of every tube going into the frame. Based on the calculations tubes are then cut and controlled in the special devices, while welding stands are tuned.
All of this let us to refer our frames to the class of 'Handmade frames'.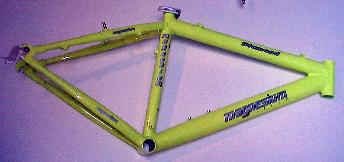 In our constructions we use round and oval tubes with alternating cross section and reinforced closer to the head tube.
Thankfully to all of this our mountain frames successfully passed testing on Cannondale's stand (75000 cycles of stretching with 120kg exertion and compressing with 40kg exertion at a frequency of 1Hz).
Mountain, as well as road frames also passed a complex of tests on the stand Botavus in Germany to meet the DIN plus standard.
Such is a result of our work in the area of manufacturing magnesium bicycle frames, and the unique physical characteristics of magnesium as a constructive material guarantee them future."